"The trip of a lifetime!" – Jacqui Macumber
"Million-star rating" – Vignesh
Boost Your Ecommerce Profits
Join the first-ever Learning + Sourcing + Cultural guided tour to India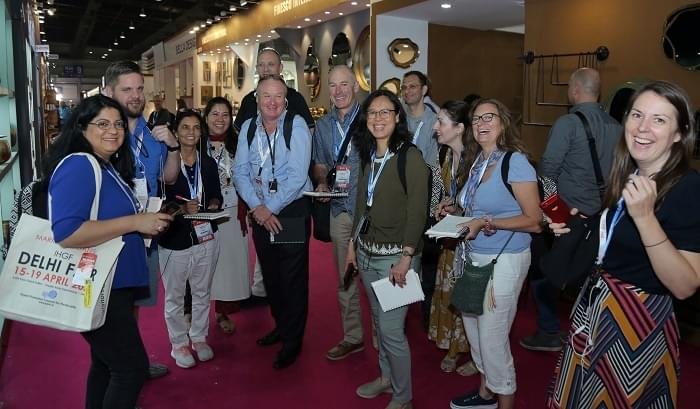 If you're an Amazon or ecommerce seller who wants to build a sustainable online business, you're consistently trying to increase your profits.
ecommerce is a cashflow business and in order to scale, you need to invest back in purchasing inventory to keep the sales coming in.
The more you invest, the faster you grow.
So how do you find profitable and high ROI products that can give you the cashflow to invest? Keep reading….
Another challenge selling on the Amazon marketplace is that there are tons of me-too products sold by hundreds of suppliers.
It is critical to differentiate your product so you can stand out in a crowded category, or avoid selling in crowded niches all together!
So how do you find product ideas and keywords that are not yet saturated on Amazon, and are potentially more profitable? 
You go to a place most other sellers don't have easy access to
A place that is renowned for producing high quality, hand-made exquisite products
A country where each state has its own unique style of handicrafts
Where you can find a plethora of eco-friendly options across a variety of categories
                            You go to:
India is already a major exporter to retailers, distributors and wholesalers around the world.
It is now time for Amazon and eCommerce sellers to venture into India and discover the untapped private label opportunities the country has to offer.
And what better way to explore this sourcing market than to go there yourself! 
Come join us on India Sourcing Trip and see these differentiated products for yourself. 
Meet face-to-face with suppliers at an export-focused exhibition, see, touch and feel the products for yourself, compare & negotiate prices and lead times, and even place orders. 
While you're there, attend an exclusive and extensive India sourcing course, and learn from industry-leading experts. 
To top it off, experience the rich and colorful culture of this mystical nation. 
Source Unique, High Quality "Amazonable" Products from India
A First-of-its-Kind Sourcing Experience
You simply cannot get this kind of value and instant results such as these when you source online. You can either take a few years and potentially expensive mistakes to learn it all by yourself.
Or you can be guided by industry experts who've been in the trenches for tens of years, and you can learn from the mistakes they've made. 
Here are some benefits of attending India Sourcing Trip: 
Increase profitability by sourcing innovative products other Amazon sellers don't have access to
Let top eCommerce coaches help you find "Amazonable products
Speed up your sourcing by shortlisting hundreds of products at the fair
Find new suppliers for existing products you source from China to diversify sourcing risk
Learn all about sourcing from India – the pitfalls to avoid, supplier verification and vetting, negotiating, logistics, quality control, payment terms, and much more
Know which products can be sourced from India, and where the production hubs are
Understand the differences between India and China sourcing
Meet and network with suppliers and sourcing service providers
Get up-to-date strategies​ for product selection, branding and marketing from Amazon and eCommerce coaches from the US and Australia traveling with the group
Visit a factory to see first-hand how products are made 
Experience India's rich culture and history – watch an entertaining dance show, visit the iconic Taj Mahal
Share experiences with other like-minded sellers in the group, learn from each other and make lifelong friendships
Why Attendees Love India Sourcing Trip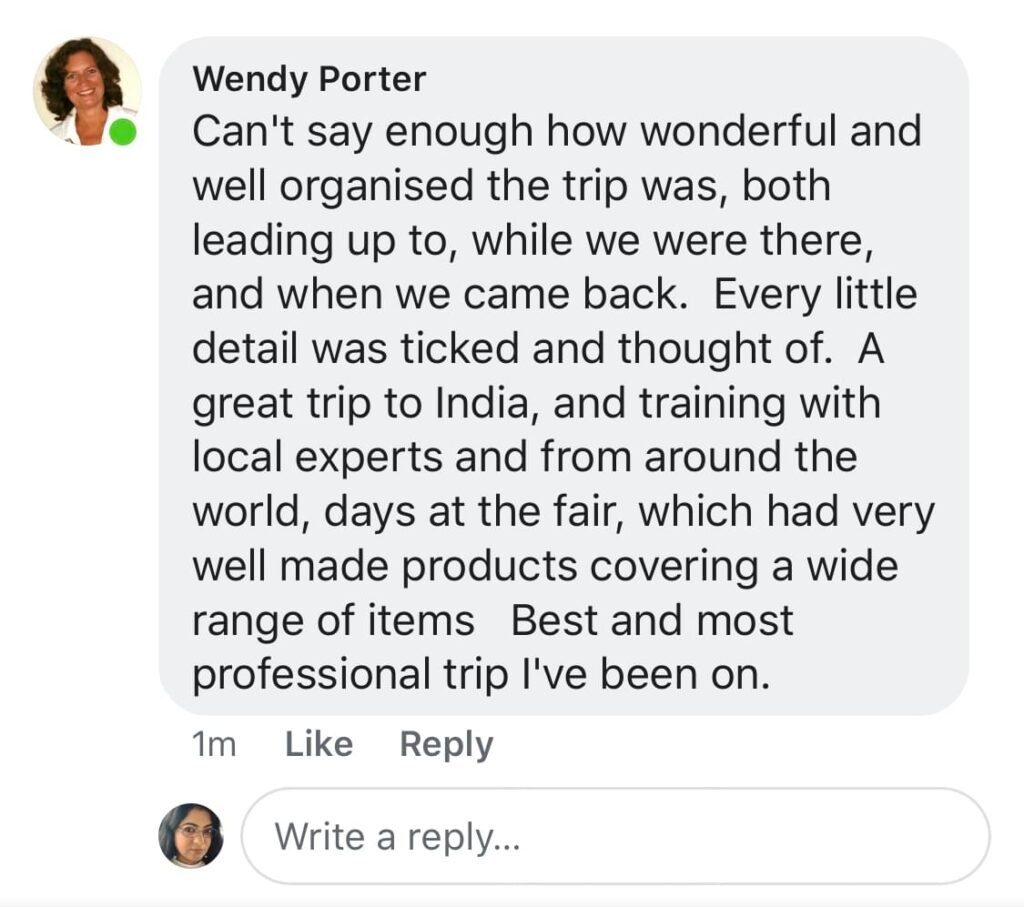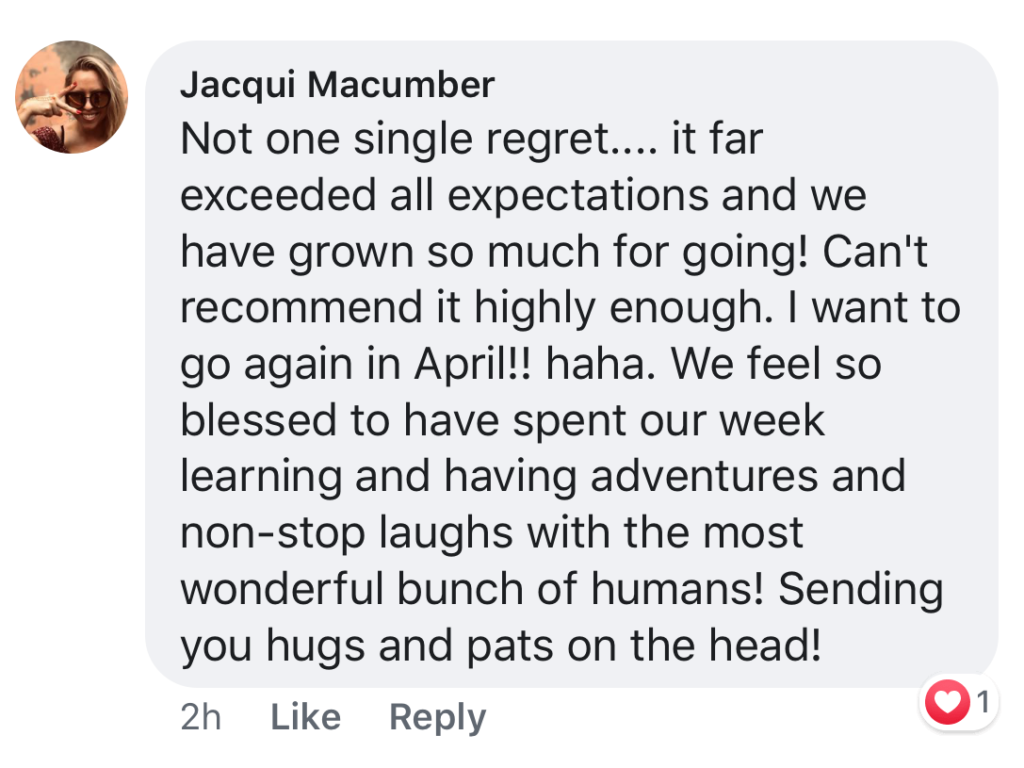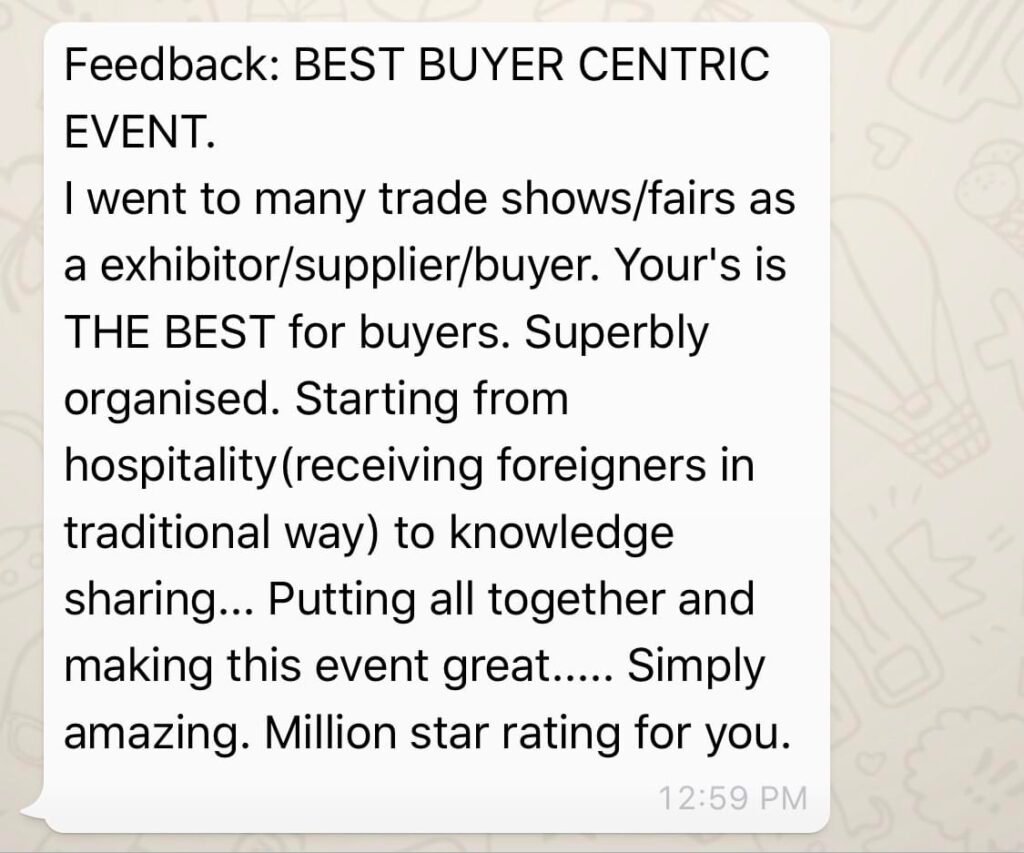 Accelerate your Start, Leapfrog your Competition - Get a Crash Course on India
When you attend India Sourcing Trip, you will be able to leapfrog your competition and get a headstart on sourcing from India. 
Whether you are just starting your eCommerce journey, or are an experienced seller looking to diversify your sourcing, you will find tremendous value in attending the trip. 
India Sourcing Trip is designed to provide Amazon and eCommerce sellers like you with the information, knowledge, connections and products you need to build a profitable eCommerce business sourcing from India. 
You will be equipped with insider tips and proven strategies that other eCommerce sellers do not have access to. 
Our hand-picked eCommerce and sourcing coaches have tens of years' of experience, and they will teach you all about product selection & validation, and importing from India including: 
Which products to source from India and from where 

How to find and vet suppliers

How to manage quality

How to negotiate price, payment terms, order volumes 

How sourcing from India is different from sourcing in China

Logistics and shipping 101

Cultural sensitivities

How to find profitable niches

Building a long-term sustainable and profitable Private Label brand

And much more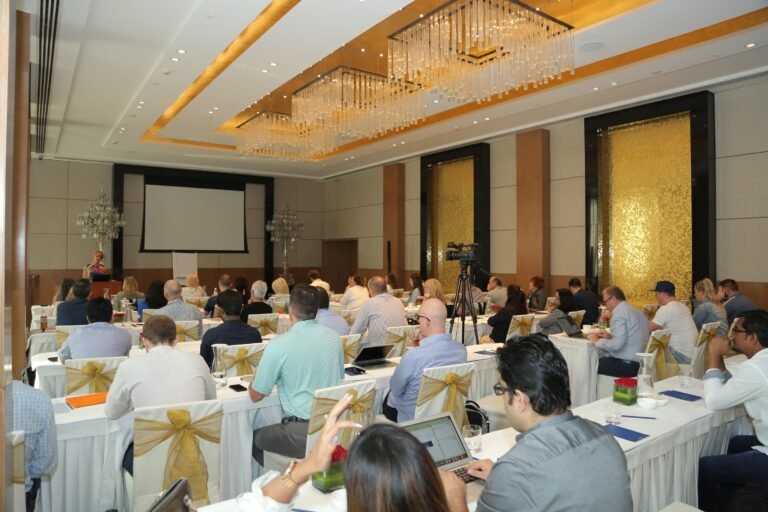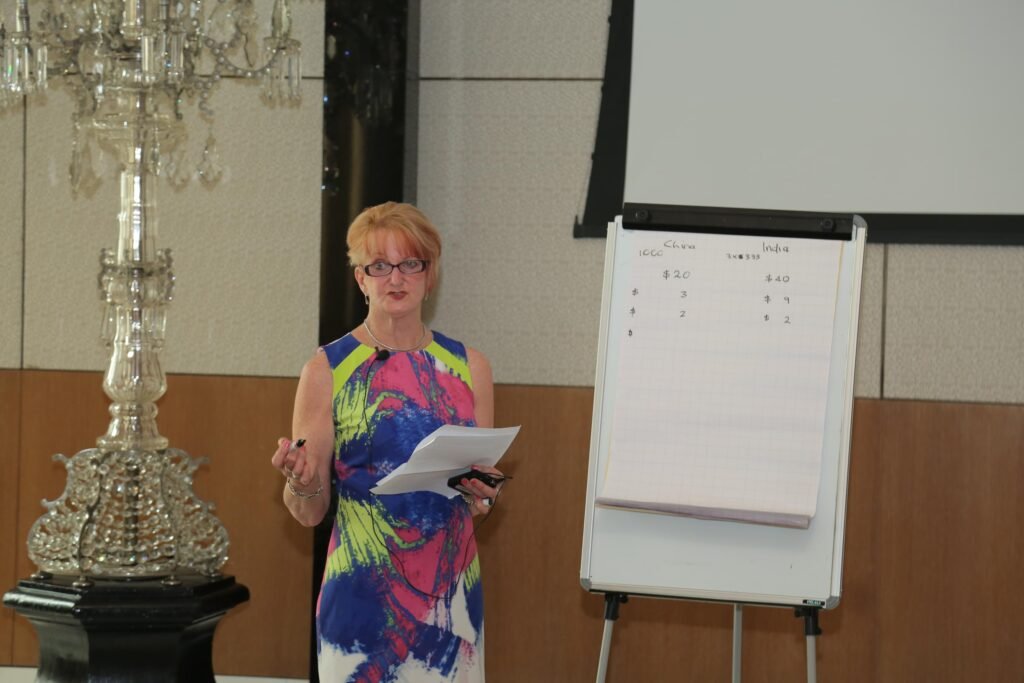 Source Unique Products not Accessible to Other Sellers
Build a Sustainable Ecommerce Business
Find unique and innovative products and meet with thousands of India suppliers face-to-face.

Save sourcing time by shortlisting hundreds of potential products that you can validate and order after the fair.
Get better terms and faster responses from suppliers after the fair as you portray yourself as a serious buyer by meeting them in person.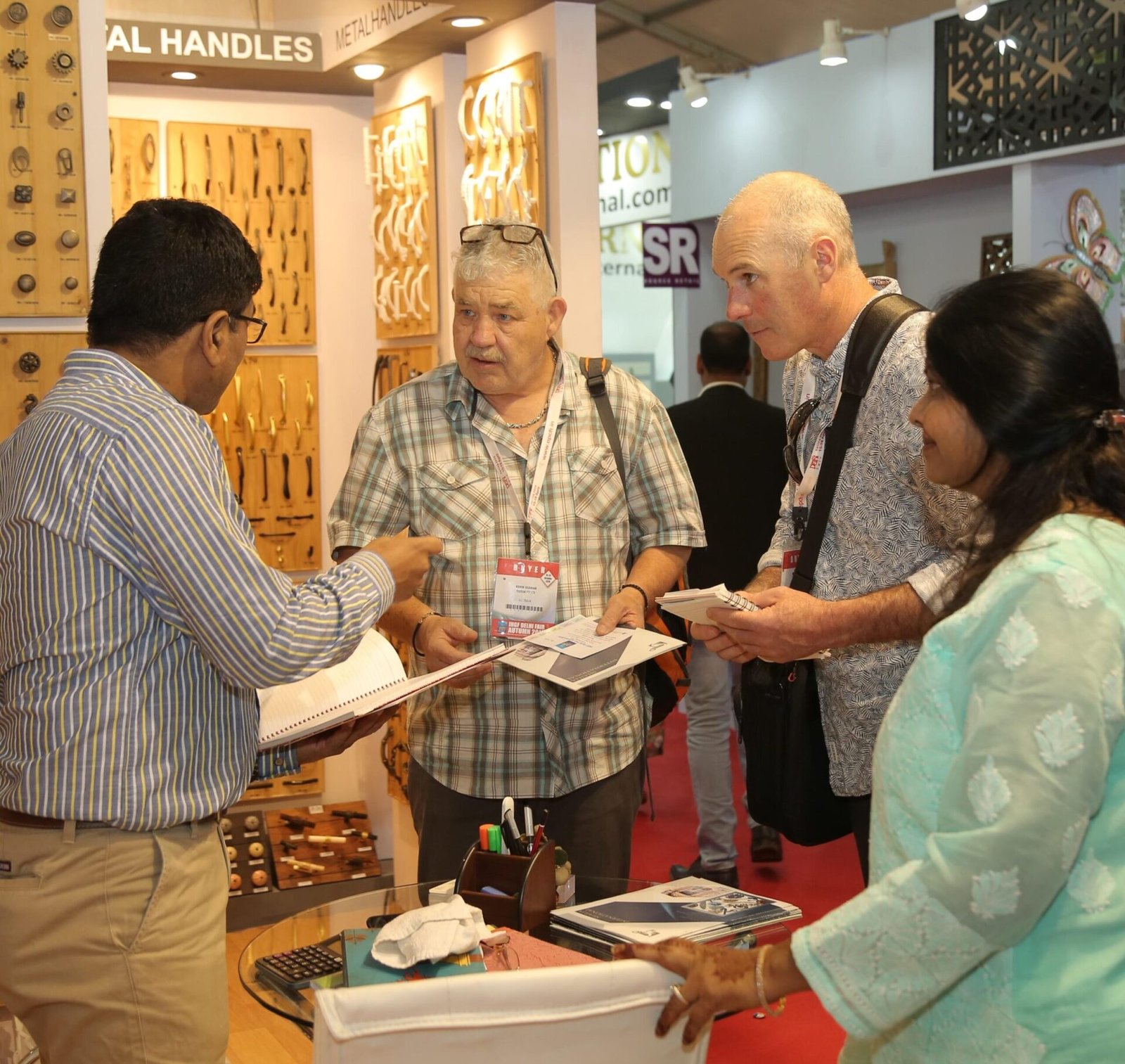 The Indian Handicrafts & Gifts Fair (also known as the Delhi Fair) is among Asia's largest gifts & handicrafts fairs, held twice a year since 1994 and is organized by the Export Promotion Council for Handicrafts.
The Delhi Fair is the most important export exhibition in India, and a must-visit for anyone sourcing products from the country.
All exhibitors are export-focused and the products on display are in line with design preferences of consumers in the US and Europe, the two key markets for Indian exporters.
Products You Can Source at the Fair
The Delhi Fair has product categories ranging from home decor, furnishings to
gifts and fashion:
Houseware, tableware, kitchenware & hotelware

Bathroom accessories

Lawn, garden ornaments & accessories 
Lamps, lighting & accessorie
Furniture & accessories
Home furnishings & made-ups
Carpets, rugs & floorings
Bags, luggage & leather goods
Christmas & festive decor

Candles, incense sticks, potpourri and aroma

Decorative gifts (including corporate gifts)

​Cane, bamboo fiber, natural & eco-friendly products

​Stationery and paper including handmade paper

​​​Fashion jewelry, bags, scarves & accessories
Why Attendees Say About India Sourcing Trip
Visit Taj Mahal, a Bucket List Destination
Experience Indian Culture
Visit the iconic Taj Mahal, which is one of the Seven Wonders of the World, and a monument you have to see to believe.
You will be immersed in India's rich culture, experience and participate in a vibrant and high energy dance show during Bollywood Night performed exclusively for our group.
Taj Mahal – A monument of love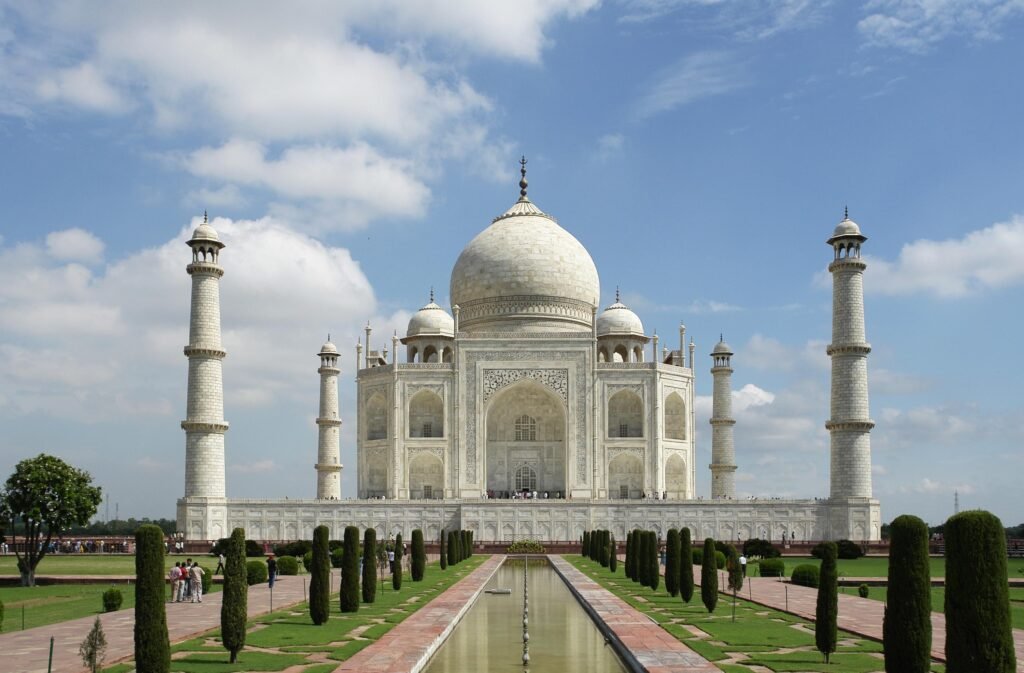 One of the Seven Wonders of the World, Taj Mahal is a monument of love that Mughal Emperor Shah Jahan built as a testimony of his intense love for his wife Mumtaz Mahal.
The Emperor also desired to create it as a symbol of harmony, purity and spirituality. The Taj is not only a monument of grace and dignity, it is a message to all mankind that "Pure love is the soul of life".
Stay in a 5-Star Hotel, Enjoy Amazing Food
We will stay in Shangri La hotel – a high quality 5-star hotel near the city center.
All meals are provided in clean and high quality Indian and Western restaurants. The cuisine for each meal is chosen carefully to ensure there's a good mix of Western and Indian food choices.
Enjoy Happy Hour on a few days 🥂
Experts traveling with the group are industry-leading sourcing and eCommerce professionals that have been hand-picked for their experience and expertise.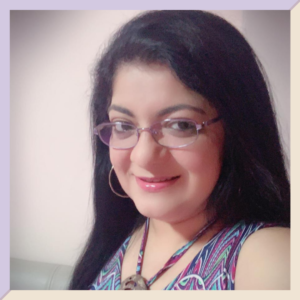 Meghla Bhardwaj
Meghla has over 20 years of experience in the Asia sourcing industry. She has visited hundreds of factories and tens of trade shows in India and China and has a deep understanding of manufacturing and sourcing processes. 
Meghla is passionate about helping global Amazon and eCommerce sellers discover unique products to source from India. She has been interviewed on over a hundred podcasts and webinars about the benefits of importing made-in-india products. 
She also runs The Asian Seller, a community for eCommerce sellers in Asia to help them start and grow their businesses.
Margaret Jolly
Margaret is a successful and experienced Amazon seller, giving her first-hand knowledge of the daily challenges faced by online sellers.
Together with her partner, Kevin, she has been actively buying products from India for over four years. She is also a coach on India Sourcing Trip and offers one-on-one coaching to other sellers. 
Travelling to India to visit factories has allowed Margaret to appreciate how suppliers work and what products they specialize in. She has also visited trade fairs in Vietnam, Hong Kong and Mainland China.
After years of owning and managing many different businesses, Margaret became a mentor to small businesses and more recently, ecommerce sellers. 
She understands one of the most important business fundamentals is making sure you can make a reasonable profit. She believes there is no point in working hard without some reward for your hard work and effort.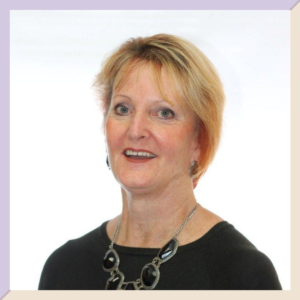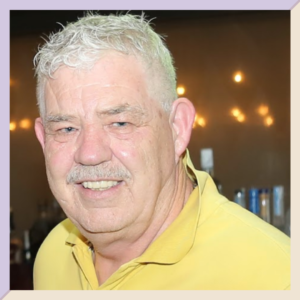 Kevin Oldham
Kevin is an accomplished entrepreneur having run multiple businesses in Europe and Australia over the course of his career – ranging from aircraft maintenance to overhaul projects and contracts.
Together with his partner, Margaret, Kevin started his ecommerce journey over 4 years ago. After having sourced from multiple countries including South Korea, Vietnam and China, they now buy their products exclusively from India. 
As Co-Founder of India Sourcing Network, Kevin spends a lot of time vetting and dealing with Indian suppliers to assist importers find and source from experienced export manufacturers. He also focuses on defining the overall strategy and direction of the Network.  
Given his engineering background, Kevin is familiar with manufacturing techniques and offers his expertise to sellers during the product development process.
Josh Hoffman
Josh started traveling to India 6 years ago as a buying agent. About 4 years ago, he moved into the sourcing role, and currently spends the majority of his time based in North India.
He sources for small to medium enterprises, and is currently working with buyers for some of mass-market retailers in the US. He sources a range of products including home decor (kitchen items, ceramics, utensils), home furnishings (rugs, poufs, cushions), metal, leather, jute and canvas among others.
Josh is originally from Minnesota, USA and graduated with BS in Engineering.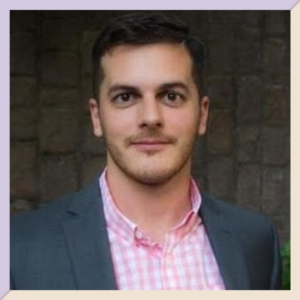 Aaron Hughes
Aaron is originally from Arkansas and has been working in the Indian sourcing industry since 2014. 
In 2018, he began his e-commerce journey with just $2,000, and grew the company to $105,000 in the first 9 months and is on pace to grow 2.5x in 2019.
​Aaron now mainly focuses on a new startup called E-Commerce Wala, an Indian-based Amazon brand accelerator. 
They help brands get exposure and sales on Amazon, and provides off-shoot services like photography, content writing, PPC, etc.
Hanoz Patel
Hanoz is Co-Founder at SabSource, a sourcing agency that caters to the needs of eCommerce sellers.
He has over 15 years of work experience across BPO, services, RIMS management sector and sourcing.
He has catered to customers in the US, Australia, Middle-East and India.
​Hanoz has a keen eye for process gaps and process re-designing.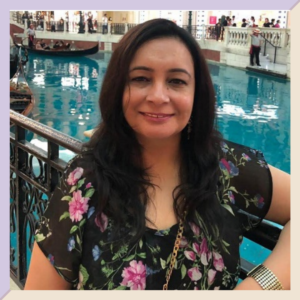 Gunjan Katrak
With 25 years' experience sourcing in India, Gunjan is a powerhouse of knowledge and information. Over the course of her career, she has sourced for brands such as Ralph Lauren, Banana Republic, Woolworth, Country Road, Kappa, Helly Hansen, Nordstrom, G3, Armani Exchange, DKNY, Mexx, Gymboree, Oshkosh, Levi's, Ecko, Truworth.
Her specialties are: Product development, negotiation, vendor management, supply chain management, P&L management and control. She runs her own sourcing agency for big brands.
Gunjan has recently starting to cater to eCommerce sellers with her agency Sab Source
Kumud Marwah
Kumud has experience of over 19 years in sourcing hard-goods and handicrafts. She has expertise in making products "friendly for production" and "cost effective" which is beneficial for both suppliers and buyers. 
Kumud specialises in selecting the right supplier, price negotiations, quality approvals, order follow-ups, vendor development & management. 
She has sourced for buyers from major US and European brands such as H&M, Pottery Barn, Rejuvination, Westelm, Pier1 Imports, among others.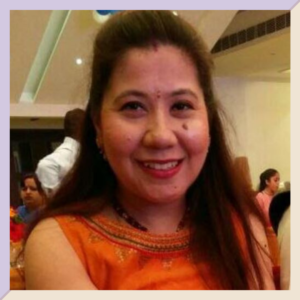 Rajat Gupta
Rajat is Business Partner at Panoramic Sourcing India – a fashion accessories sourcing company. 
He has 15 years' of experience in sourcing, order management, sampling, vendor management and import documentation. 
He is skilled in implementing cost reduction measures to achieve savings in terms of material procurement & in-house processing. 
Global brands he has sourced for include Tom Tailor, Abercrombie & Fitch, Roots Canada, Aritizia, Prana, Drykorn, Celio.
CJ Rosenbaum
CJ is the Founding Partner of Rosenbaum Famularo, PC, the law firm behind AmazonSellersLawyer.com
He and his team help sellers with IP protection and writing plans of action for listing suspension.
CJ has written a few books on copyright, trademark and plan of action.
He is a regular speaker at major conferences including Retail Global and Global Sources Summit, among many others around the world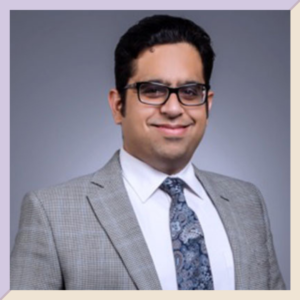 Manik Sachdeva
Manik is the Founder & Director of Seair Global, a logistics service provider that caters to the needs of Amazon FBA sellers (apart from other types of importers).
He has over 10 years of experience in the shipping industry both by air and sea.
Manik is a Licensed Customs Broker and has IATA Air Cargo Dangerous Goods Category 3 Training
​
At India Sourcing Trip, Manik will explain the ins and outs of logistics when sourcing from India.
Sameeksha Sachdeva
Sameeksha is the Founder & President at Seair. 
With over 12 years of experience in the supply chain industry, her constant endeavour is to merge complex international trade operations with up to date customer service tools to make supply chain a seamless experience for their customers.
With Seair, the vision is to simplify the logistics experience and boost it with technology.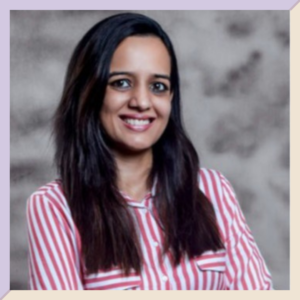 Tim Jordan
Tim is the CEO/Founder Private Label Legion.
He started eCommerce unintentionally and quickly built a 7-figure business within less than a year.
Tim brings with him a wealth of knowledge and experience in finding profitable niches to sell on and off of Amazon, and sourcing efficiently.
He teaches unique ways to do product research on and off Amazon.
Tim has started sourcing products from India
What Do You Get - A LOT of Value!
We want YOU to focus on learning, networking, masterminding and finding profitable products, so you can build your million-dollar eCommerce empire!
This is why WE take care of ALL aspects of the sourcing trip for you. 
All you need to do is show up at the Delhi airport!
The price you pay includes almost everything from the time you step out of the Delhi airport, including:
A LOT of learning – All you need to know about sourcing from India. This information is not available anywhere else. The latest product selection and validation strategies
Live pre-trip webinars on the latest product research and validation strategies, listing optimization and more. Basics of Amazon selling if you are a beginner
Live post-trip webinars for help with placing orders and negotiating with suppliers
Help with flight booking

, visa application, packing list

One-hour 1-on-1 session with a coach of your choice after the trip
Guided tour of the fair – How to find "Amazonable" products, what questions to ask suppliers, how to gather info
Evening mastermind sessions with coaches to help validate your products
8 days of access to leading eCommerce and Amazon experts, and experienced sourcing professionals (some of them charge hundreds of dollars per hour for consultancy). One nugget from these experts could pay for the trip manifold!
Connections to vetted service providers in India so you can start placing orders immediately
All transportation – To and from the airport, to and from the exhibition venue, to restaurants for meals
SIM cards with data to ensure you're always connected with your loved ones at home
Hotel stay in single business rooms in a 5-star hotel (Yes, hotel stay is included in the price you pay!) Share a room with another person to save US$500
All meals – Breakfast, lunch and dinner on all days plus alcoholic beverages on a few days
Cultural program – A memorable dance and music show
Factory visit in Delhi
Trip to Taj Mahal – one of the seven wonders of the world
Sponsorship of an underprivileged child in India
Lifelong friendships with co-attendees and coaches
Tons of networking, fun and an unforgettable experience!
Info-Packed Agenda and Balanced Itinerary
India Sourcing Trip begins with pre-trip live webinars, followed by an intense learning-focused agenda during the trip, a carefully-planned balanced itinerary to ensure you have plenty of time to source, network and experience India's culture as well.  
We wrap up with post-trip live webinars to guide you with order placement and follow-up with suppliers. 
A detailed itinerary will be available when the next Trip is confirmed. 
Sponsor a Child - Give Hope for a Brighter Future 🙂
Do Business and Do Good – That is the motto of India Sourcing Trip, and we strongly believe in giving back to society. 
A portion of ticket sales from this trip will be donated to Deepalaya, a non-profit organization in Delhi that provides free education to underprivileged and poor children.
Each attendee will sponsor one child with a donation of US$100 (included in the event fee), and they will have the option of communicating with the child (via email), and continue sponsoring them after a year. 
Here are photos of our visit to the school during the October 2019 India Sourcing Trip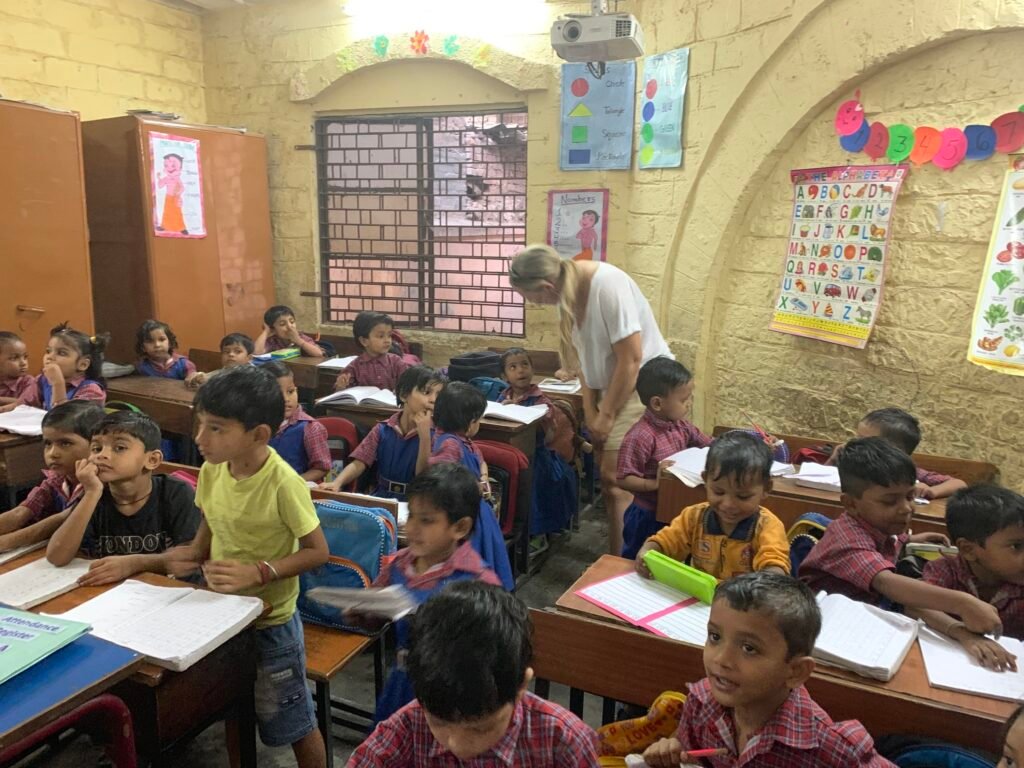 India Sourcing Trip is Opening up New Opportunities
What new opportunity will you find – hear from Trip Founder, Meghla Bhardwaj
Join our India Sourcing Amazon FBA Private Label Facebook Group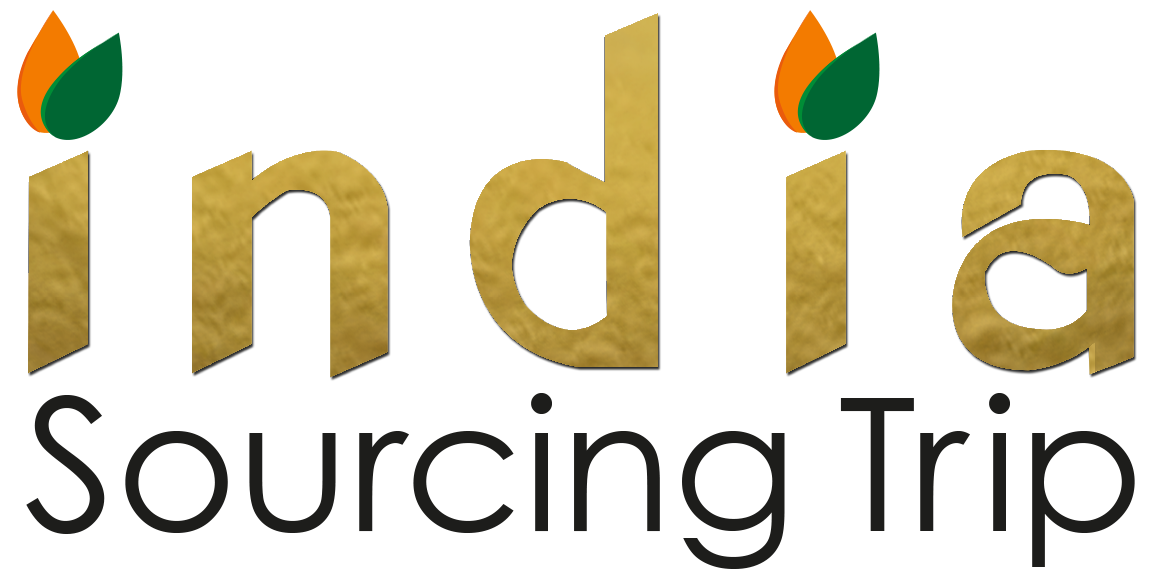 India Sourcing Trip is a Sourcing, Learning and Cultural guided sourcing tour to India.