Get a Competitive Edge - Source Unique Products from India!
Join India Sourcing Trip - a Learning, Sourcing & Cultural guided tour to India
Main Trip: Feb 4 -11, 2024 in Delhi
Optional Factory Tours: Feb 11-13, 2024 in Moradabad OR Jaipur
Single Occupancy – Early Bird
Double Occupancy – Early Bird
If you're a global brand, retailer, importer, wholesaler or Amazon / ecommerce seller who wants to find unique and differentiated products to sell to your customers, India Sourcing Trip is for you.
Whether you're retailing online or offline, selling me-too products sourced from the same factories everyone else is buying them from is invariably going to end in a price war to the bottom. This is why differentiating your products is critical.
If you're concerned about the recent instability in the global supply chain, and want to diversify your sourcing risk, India Sourcing Trip is for you.
If you're currently sourcing from distributors in your country, and want to cut costs by going factory-direct, India Sourcing Trip is for you.
India's exports have been growing at an alarming pace in the last few years, and increasingly more importers are sourcing from there. 
It is now time for YOU to venture into India and discover the untapped opportunities the country has to offer.
And what better way to explore this sourcing market than to go there yourself! 
Come join us on India Sourcing Trip and see these differentiated products for yourself. 
Meet face-to-face with suppliers at an export-focused exhibition, see, touch and feel the products for yourself, compare & negotiate prices and lead times, and even place orders. 
While you're there, attend an exclusive and extensive India sourcing conference, and learn from industry-leading experts and others who are importing from India successfully.
To top it off, experience the rich and colorful culture of this mystical nation. 
Source Unique, High Quality Products from India
Watch this video for trade show highlights from the previous Trip
A First-of-its-Kind Sourcing Experience
You simply cannot get this kind of value and instant results such as these when you source online. You can either take a few years and potentially expensive mistakes to learn it all by yourself.
Or you can be guided by industry experts who've been in the trenches for tens of years, and you can learn from the mistakes they've made. 
Here are some benefits of attending India Sourcing Trip: 
Increase profitability by sourcing innovative products other brands & ecommerce sellers don't have access to
Let top experts help you find the best products and suppliers
Speed up your sourcing by shortlisting hundreds of products at the fair
Find new suppliers for existing products you source from China to diversify sourcing risk
Learn all about sourcing from India – the pitfalls to avoid, supplier verification and vetting, negotiating, logistics, quality control, payment terms, and much more
Know which products can be sourced from India, and where the production hubs are
Understand the differences between India and China sourcing
Meet and network with suppliers and sourcing service providers
Get up-to-date strategies for product selection, ecommerce, Amazon FBA from experts from the US and Australia traveling with the group
Visit factories to see first-hand how products are made 
Immerse in India's rich culture and history – watch and participate in an entertaining dance show, and visit the iconic Taj Mahal
Share experiences with other like-minded brand builders in the group, learn from each other and make lifelong friendships
Single Occupancy – Early Bird
Double Occupancy – Early Bird
Optional Factory Tours in Moradabad OR Jaipur
After India Sourcing Trip, join us for optional 3-day trips to either Moradabad or Jaipur.
In Moradabad, we will visit metal and wooden home products and gifts factories.
In Jaipur, we will tour manufacturers of block-printed fabrics, jewelry, paper and more.
Why Attendees Love India Sourcing Trip
Accelerate your Start, Leapfrog your Competition - Get a Crash Course on India
When you attend India Sourcing Trip, you will be able to leapfrog your competition and get a headstart on sourcing from India.
Whether you are just starting your eCommerce journey, or are an experienced seller looking to diversify your sourcing, you will find tremendous value in attending the trip.
India Sourcing Trip is designed to provide Amazon and eCommerce sellers like you with the information, knowledge, connections and products you need to build a profitable eCommerce business sourcing from India.
You will be equipped with insider tips and proven strategies that other ecommerce sellers do not have access to.
Our hand-picked ecommerce and sourcing coaches have tens of years' of experience, and they will teach you all about product selection & validation. You'll also hear from other brand builders who have successfully built businesses with made-in-India products.
You will learn:
Which products to source in India and from where

Managing suppliers

Pitfalls to avoid

The latest logistics and shipping updates

Cultural differences

How to find profitable niches

Building a long-term sustainable and profitable Private Label brand

Walking the show floor efficiently

Capturing product and supplier information in an organized way

And much more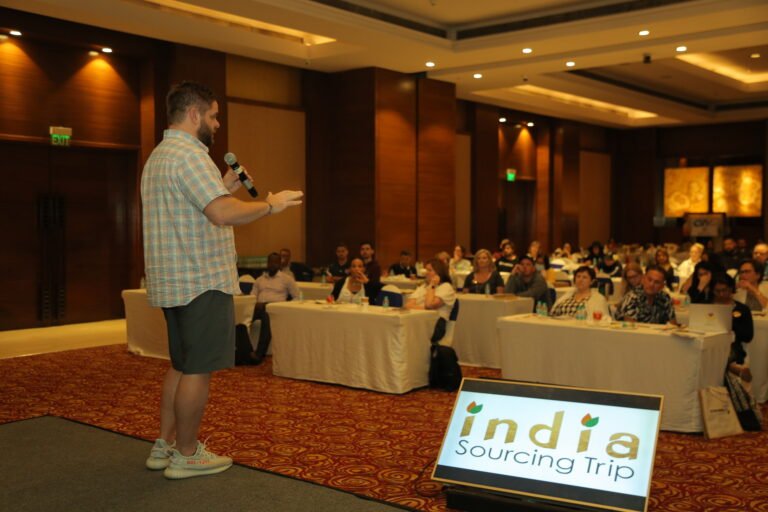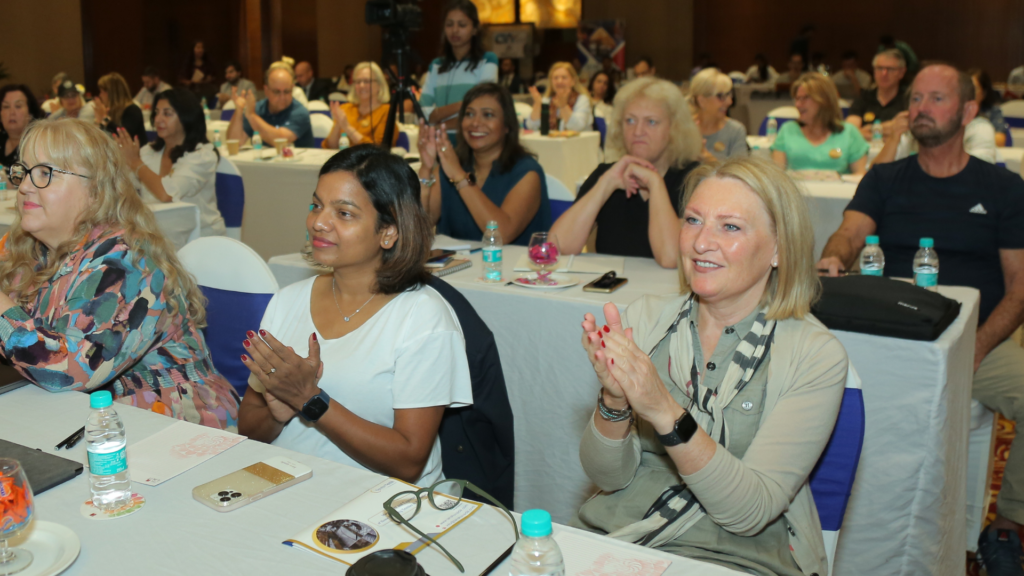 Source Unique Products not Accessible to Other Sellers
Build a Sustainable Ecommerce Business
Find unique and innovative products and meet with thousands of India suppliers face-to-face.

Save sourcing time by shortlisting hundreds of potential products that you can validate and order after the fair.
Get better terms and faster responses from suppliers after the fair as you portray yourself as a serious buyer by meeting them in person.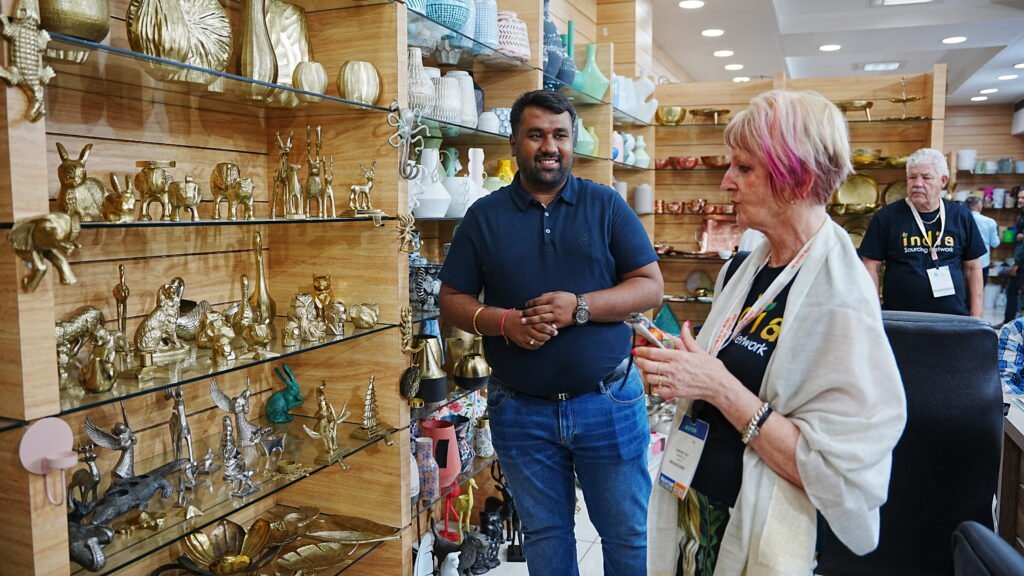 The Indian Handicrafts & Gifts Fair (also known as the Delhi Fair) is among Asia's largest gifts & handicrafts fairs, held twice a year since 1994 and is organized by the Export Promotion Council for Handicrafts.
The Delhi Fair is the most important export exhibition in India, and a must-visit for anyone sourcing products from the country.
All exhibitors are export-focused and the products on display are in line with design preferences of consumers in the US and Europe, the two key markets for Indian exporters.
Products You Can Source at the Fair
The Delhi Fair has product categories ranging from home decor, furnishings to
gifts and fashion:
Houseware, tableware, kitchenware & hotelware

Bathroom accessories

Lawn, garden ornaments & accessories
Lamps, lighting & accessories
Furniture & accessories
Home furnishings & made-ups
Carpets, rugs & floorings
Bags, luggage & leather goods
Christmas & festive decor

Candles, incense sticks, potpourri and aroma

Decorative gifts (including corporate gifts)

​Cane, bamboo fiber, natural & eco-friendly products

​Stationery and paper including handmade paper

​​​Fashion jewelry, bags, scarves & accessories
Single Occupancy – Early Bird
Double Occupancy – Early Bird
Visit Taj Mahal, a Bucket List Destination
Experience Indian Culture
Visit the iconic Taj Mahal, which is one of the Seven Wonders of the World, and a monument you have to see to believe.
You will be immersed in India's rich culture, experience and participate in a vibrant and high energy dance show during Bollywood Night performed exclusively for our group.
Taj Mahal – A monument of love
One of the Seven Wonders of the World, Taj Mahal is a monument of love that Mughal Emperor Shah Jahan built as a testimony of his intense love for his wife Mumtaz Mahal.
The Emperor also desired to create it as a symbol of harmony, purity and spirituality. The Taj is not only a monument of grace and dignity, it is a message to all mankind that "Pure love is the soul of life".
Dress up in Indian attire, and experience a fun-filled entertaining evening with dance, music, food, drink and networking! 
Stay in a 5-Star Hotel; Enjoy Amazing Food & Free-Flowing Alcoholic Beverages
We will stay in a renowned 5-star hotel.
All meals are provided in top notch high quality Indian and Western restaurants. The cuisine for each meal is chosen carefully to ensure there's a good mix of Western and Indian food choices.
Enjoy free-flowing alcoholic beverages on some evenings!
Relax, unwind and network at ease after a long day of finding products and meeting suppliers.
Single Occupancy – Early Bird
Double Occupancy – Early Bird
The Best Experts to Guide You
Experts traveling with the group are industry-leading sourcing and ecommerce professionals, and experienced brand builders who have been hand-picked for their experience and expertise.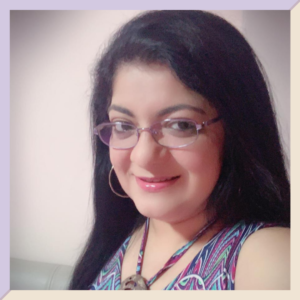 Meghla Bhardwaj, Co-Founder, India Sourcing Trip
Meghla has over 20 years of experience in the Asia sourcing industry. She has visited hundreds of factories and tens of trade shows in India and China and has a deep understanding of manufacturing and sourcing processes.
Meghla is passionate about helping global Amazon and eCommerce sellers discover unique products to source from India. She has been interviewed on over a hundred podcasts and webinars about the benefits of importing made-in-india products.
Margaret Jolly, Co-Founder, India Sourcing Trip
Margaret is a successful and experienced Amazon seller, giving her first-hand knowledge of the daily challenges faced by online sellers.
Together with her partner, Kevin, she has been actively buying products from India for over 5 years. 
Travelling to India to visit factories has allowed Margaret to appreciate how suppliers work and what products they specialize in. She has also visited trade fairs in Vietnam, Hong Kong and Mainland China.
After years of owning and managing many different businesses, Margaret became a mentor to small businesses and more recently, ecommerce sellers.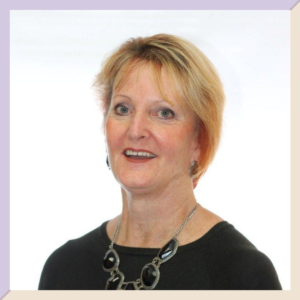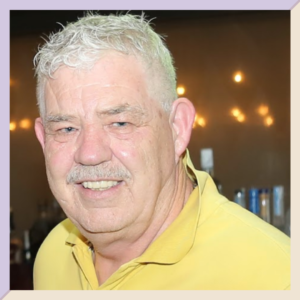 Kevin Oldham, Co-Founder, India Sourcing Trip
Kevin is an accomplished entrepreneur having run multiple businesses in Europe and Australia over the course of his career – ranging from aircraft maintenance to overhaul projects and contracts.
Together with his partner, Margaret, Kevin started his ecommerce journey over 5 years ago. After having sourced from multiple countries including South Korea, Vietnam and China, they now buy their products exclusively from India. 
As Co-Founder of India Sourcing Network, Kevin spends a lot of time vetting and dealing with Indian suppliers to assist importers find and source from experienced export manufacturers. He also focuses on defining the overall strategy and direction of the Network. 
Kylie Armstrong
Kylie is a seasoned professional with over 25 years of experience in the design and product industry.
With a background in Textile Design and Product Development, she has a wealth of knowledge in the home and textiles category. Having worked with well known companies and brands, she has successfully brought products to market in Australia, New Zealand, Europe, UK and the USA.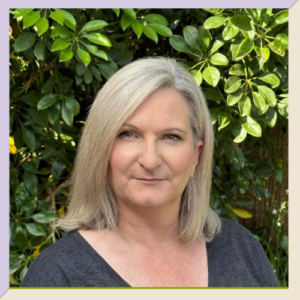 John Polidan
John Polidan is President and CEO of UFM Underwear For Men, FBMFulfillment and Suresourcemfg. He sources all his products from India.

A mechanical engineer/manufacturing engineer by trade, and an MBA from the Darden School, University of Virginia, and former ASICS certified CPIM.

John specializes in reducing sourcing and production costs while improving quality and customer service through the implementation of Lean Manufacturing and Six Sigma concepts.
Sameeksha Sachdeva
Sameeksha is the Founder & President at Seair. 
With over 12 years of experience in the supply chain industry, her constant endeavour is to merge complex international trade operations with up to date customer service tools to make supply chain a seamless experience for their customers.
With Seair, the vision is to simplify the logistics experience and boost it with technology.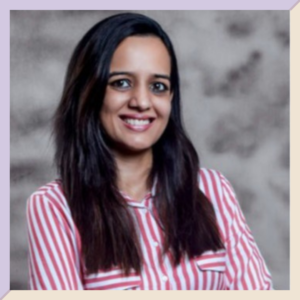 Chris Thomas
Chris Thomas has been involved in ecommerce since 2011, and in 2013, he raised $110,000 on Kickstarter for his own product. He has been selling on Amazon since 2015, and is also an Amazon coach and consultant.
Gunjan Katrak, Sourcing Specialist 
With close to 30 years' experience sourcing in India, Gunjan is a powerhouse of knowledge and information. Over the course of her career, she has sourced for brands such as Ralph Lauren, Banana Republic, Woolworth, Country Road, Kappa, Helly Hansen, Nordstrom, G3, Armani Exchange, DKNY, Mexx, Gymboree, Oshkosh, Levi's, Ecko, Truworth.
Her specialties are: Product development, negotiation, vendor management, supply chain management, P&L management and control.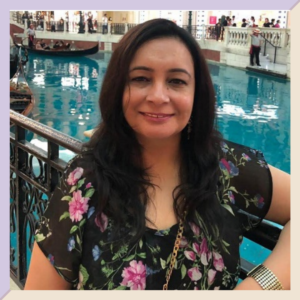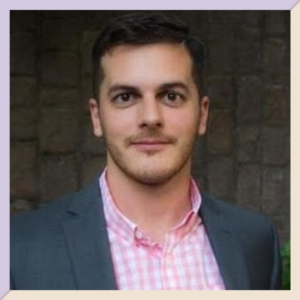 Aaron Hughes
Aaron is originally from Arkansas and has been working in the Indian sourcing industry since 2014. 
In 2018, he began his ecommerce journey with just $2,000, and grew the company to $105,000 in the first 9 months and is on pace to grow 2.5x in 2019.
Aaron now mainly focuses on a new startup called E-Commerce Wala, an Indian-based Amazon brand accelerator. 
They help brands get exposure and sales on Amazon, and provides off-shoot services like photography, content writing, PPC, etc.
Rishabh Dheer 
Rishabh is a lawyer practising in New Delhi, India. His practise includes civil and commercial litigation before the Supreme Court of India, the High Court of Delhi and other legal fora.
He focuses on  arbitration, contract negotiation and drafting, intellectual property matters, and offers consultancy and advisory services to small and medium-sized businesses.
He offers cost-effective and professional services for supplier contracts and manufacturing agreements, NDAs/NNN agreements, trademark registration (in India, USA, and Europe), and litigation strategy.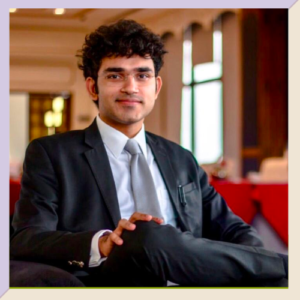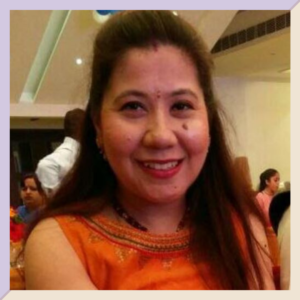 Kumud Marwah, Sourcing Specialist 
Kumud has experience of over 20 years in sourcing hard-goods and handicrafts. She has expertise in making products "friendly for production" and "cost effective" which is beneficial for both suppliers and buyers. 
Kumud specialises in selecting the right supplier, price negotiations, quality approvals, order follow-ups, vendor development & management. 
She has sourced for buyers from major US and European brands such as H&M, Pottery Barn, Rejuvination, Westelm, Pier1 Imports, among others.
Ajit Jha, Sourcing Specialist 
Ajit has 20+ years of experience in sourcing, costing production planning, factory compliance and product compliance.
He is skilled in getting customers' requirements realised at factories. Global brands he has worked for in his career are Superdry, PLT, Next, River island, Animal, Brakeburn, Baublebar, TJX, Ross, Roots, Aritzia, Prana, Celio, Drykorn, Tom Tailor, IKEA and more.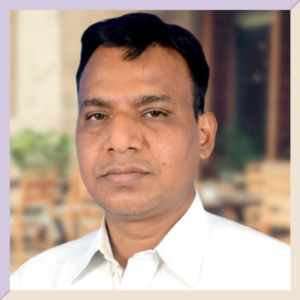 Rajat Gupta, Sourcing Specialist
Rajat has 15 years' of experience in sourcing, order management, sampling, vendor management and import documentation.
He is skilled in implementing cost reduction measures to achieve savings in terms of material procurement & in-house processing.
Global brands he has sourced for include Tom Tailor, Abercrombie & Fitch, Roots Canada, Aritizia, Prana, Drykorn, Celio.
What Do You Get - A LOT of Value!
We want YOU to focus on learning, networking, masterminding and finding profitable products, so you can build your million-dollar eCommerce empire!
This is why WE take care of ALL aspects of the sourcing trip for you. 
All you need to do is show up at the Delhi airport!
The price you pay includes almost everything from the time you step out of the Delhi airport, including:
A LOT of learning – Sourcing from India best practices, and strategies. This information is NOT available anywhere else!
Live pre-trip webinars – How to select & validate products, ecommerce & Amazon FBA advice, how to walk the show floor like a pro, what to ask suppliers, how to ensure a supplier is right for you, how to vet exhibitors
Live post-trip webinars for help with placing orders and negotiating with suppliers
Help with flight booking

, visa application, packing list, cultural differences and more

Guidance at the fair

– How to find "Amazonable" products, what questions to ask suppliers, how to gather info

Evening mastermind sessions with Invited Experts
8 days of access to leading ecommerce and Amazon experts, experienced sourcing professionals, and other brand builders who are successfully sourcing from India
Connections to vetted service providers in India so you can start placing orders immediately
All transportation – To and from the airport, to and from the exhibition venue, to restaurants for meals
SIM cards with data to ensure you're always connected with your loved ones at home
Hotel stay in business rooms in a 5-star hotel 
All meals – Breakfast, lunch and dinner on all days plus alcoholic beverages on some days
Bollywood Night – A memorable dance and music show
Trip to Taj Mahal – one of the seven wonders of the world
Sponsorship of an underprivileged child in India
Lifelong friendships with co-attendees and coaches
Tons of networking, fun and an unforgettable experience!
Info-Packed Agenda and Balanced Itinerary
India Sourcing Trip begins with pre-trip live webinars, followed by an intense learning-focused agenda during the trip, a carefully-planned balanced itinerary to ensure you have plenty of time to source, network and experience India's culture as well. 
We wrap up with post-trip live webinars to guide you with order placement and follow-up with suppliers. 
Option 1: Single occupancy in hotel room (one person per room): US$5,000 per person, paid in 3 instalments
Option 2: Double occupancy in hotel room (two people per room): US$4,500 per person, paid in 3 instalments
We can pair you with another attendee, or you can email us at info@indiasourcingtrip.com and let us know which attendee you want to share a room with.
REFUND POLICY:
If you are unable to attend the February 2024 trip OR if the trip is cancelled by the organizer, your payment will be carried forward to the next trip in October 2024 or any subsequent trips.
NO REFUNDS. As we need to pay for the hotel and other services in advance, we are unable to refund any amount paid.
Sponsor a Child - Give Hope for a Brighter Future 🙂
Do Business and Do Good – That is the motto of India Sourcing Trip, and we strongly believe in giving back to society.
A portion of ticket sales from this trip will be donated to Deepalaya, a non-profit organization in Delhi that provides free education to underprivileged and poor children.
Each attendee will sponsor one child with a donation of US$100 (included in the event fee), and they will have the option of communicating with the child (via email), and continue sponsoring them after a year.
Here are photos of our visit to the school during a recent India Sourcing Trip. We even donated a projector and screen to the school!
Single Occupancy – Early Bird
Double Occupancy – Early Bird
We Are Your India Sourcing Team!
India Sourcing Trip is a Sourcing, Learning and Cultural guided  tour to India for global importers looking to source unique products from India.